THE USE OF MASKS DURING THE PANDEMIC
Since June I have posted this ongoing collection of masks that we wear forrprevention, protection and and safety during the Covid 19 pandemic from the first of June 2020. This suggested requirement has altered the practive of human interaction for the time being. No one knows how long this condition and practice this will continue and the best speculation is that it will take 18 months from the advent of a cure or serum that may work effectively before we can halt this practice safely. Meanwhile, I have come up with an interesting speculation of how we must re-learn how we use the face as a form of communication among those who are not in an intimate setting aside from couples and family members.
I am reminded of how those women who are Islamic are virtually required to conseal the face as a matter of practice and how that has been very limited. The face is the only part of the human body where the muscles, as small as they are, remain attached directly to the skin. This has provided us with the abilty to express the subtle to the pronounced in expressions and to place emphasis on so many other arts of the face. I consider this an entirely new adjustment to the process of human interaction through our faces.
As time has passed, changes are constantly in action. This form of toleraton is all about us and it has continued to evolve even during this relatively short period. I am reminded that even during this pandemic, there is the enduring and strong sense of identity still survives and fashion is as present in this time as in any other.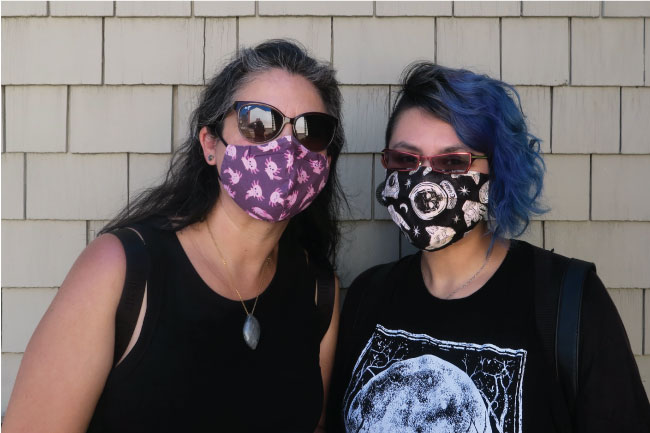 Mask Models, Berkeley, California, July 2022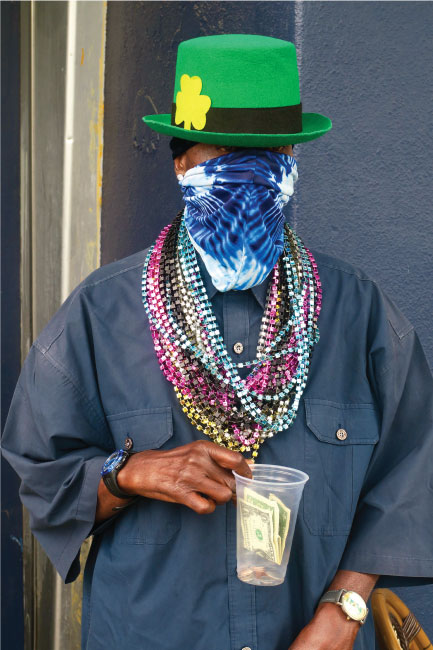 Mask Model, Berkeley, California, May 2022
| | |
| --- | --- |
| Mask Model, Berkeley, California, March 2022 | Mask Model, Richmond, California, March 2022 |