MODELS AND TEST SHOOTS
My favorite places to photograph people are in the studio, on the street and at social affairs. Sometimes they are interchangeable and frequently one contributes to the other. My opinion is that photography is a lifetime experience and I am constantly developing with photography as I have with drawing and painting. These images are a collection of ideas using people and sometimes props to try to be unique given the time and the circumstances. In these days of photography, everyone is a photographer and it is more difficult to make standout discoveries. These are within a gallery of that inspiration.
I am enthusiastic in my search for people who will let me photograph them. Often, these are spur of the moment subjects. Many are people I meet on the street who will trust me and let me take their picture. Most often though, I have convinced them to give me a little of their time in the studio or at a setting that makes them feel comfortable. There is an old saying: "A Picture is worth a thousand words". I believe that "A thousand words are worth a picture".
I love to provide people, often strangers with a digital file or hard copy print as a gift for allowing me to "shoot" them. I get a great deal of satisfaction when they turn out to be in need of images that they can share with their friends and families. With so many people taking pictures nowadays, I feel the need to use little increments and techniques that I think make my images a little more unique than the everyday images that we all strive to produce.
The interaction with a model, whether it is in a studio, on the street or at some social event is a performance like a dance that the photographer and the subject are aware. One must learn to dance with the model whether they are male or female to produce a comfortable picture.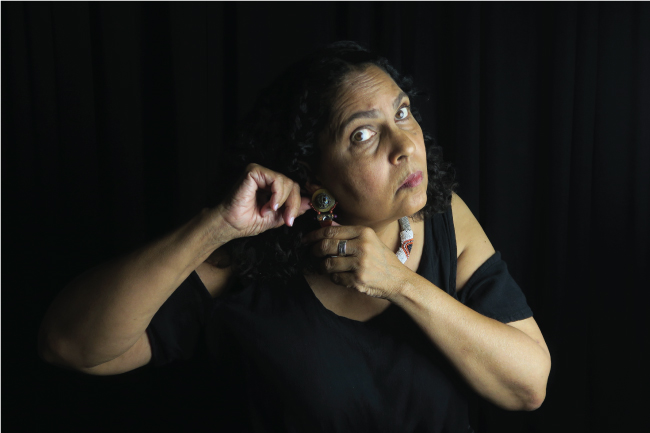 "Paula", Richmond, California August 2021
| | |
| --- | --- |
| "Paula", Richmond, California August 2021 | "Paula", Richmond, California August 2021 |